Entrance exam for Bocconi
Students applying for undergraduate study programs at Bocconi University in Milan, Italy, must submit standardized test scores. They have the choice of taking the SAT or the ACT, or even the BET ( Bocconi Entrance Exam ). For three years we have noticed that a growing number of Bespoke students want to enroll at Bocconi. We have therefore designed a specific training program for this university, which includes mock BET exams and a choice of strategic materials.
You can take the real test online or in person at the university.
What does the test include?
The BET lasts 70 minutes and consists of 50 multiple-choice questions that cover four areas: logic (15 questions), math (15 questions), reading/comprehension (13 questions) and numerical reasoning (7 questions).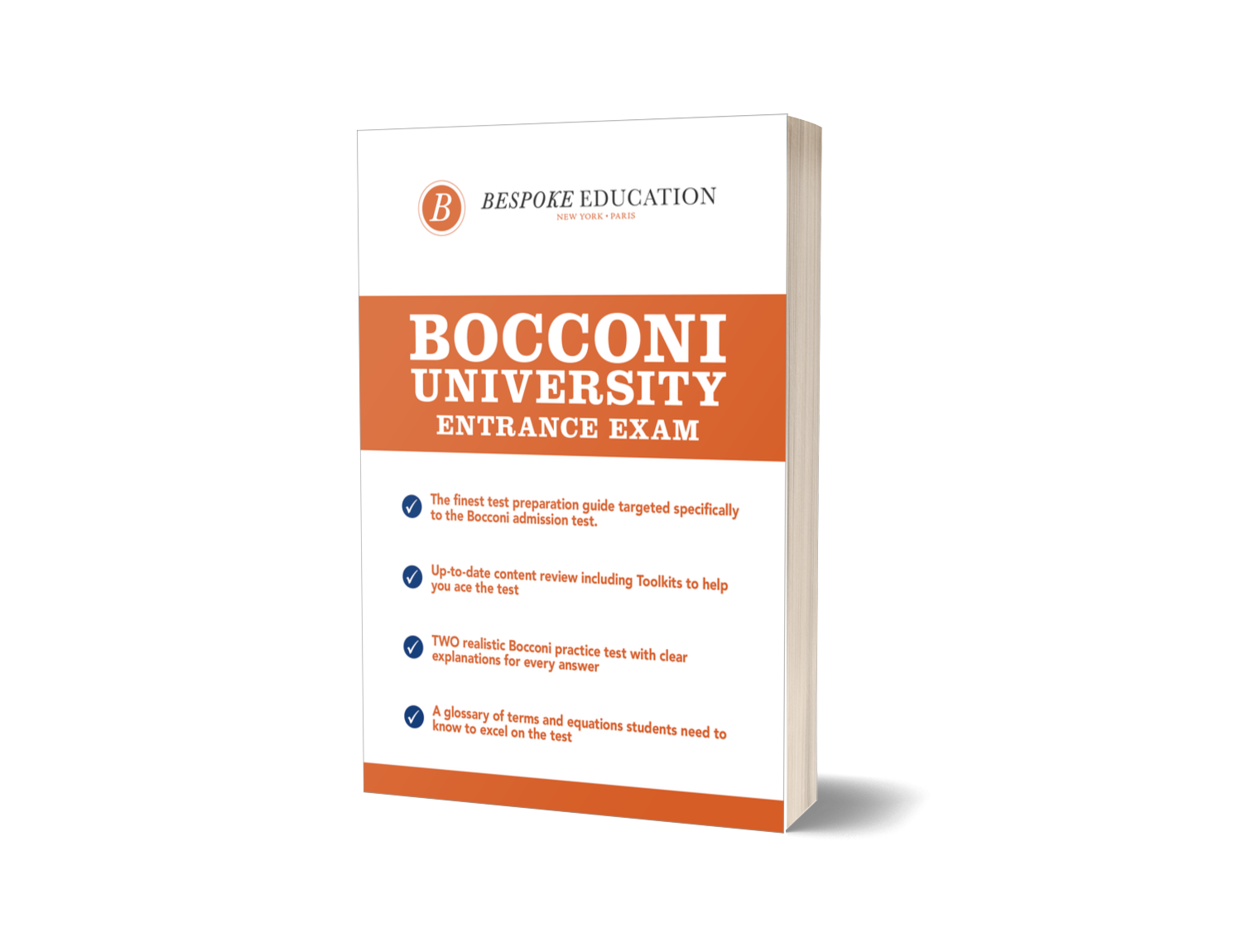 You can find more details on the dedicated Bocconi website.